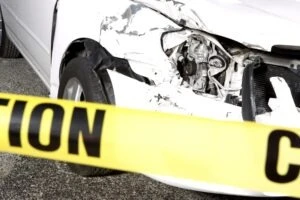 Being a passenger in an Uber rideshare has now become an everyday act. Similar to regular car accidents, rideshare accidents may be very complex. This complexity could be intimidating.
Due to this, it is not recommended that you handle the aftermath of a rideshare accident on your own. Instead, explore the option of working with a Duluth rideshare accident lawyer if you or a loved one has been involved in a rideshare accident.
The lawyers at Barrios & Viguez are equipped and experienced in handling rideshare accident cases. If you want more information on your options following a rideshare accident, an Uber accident lawyer in Duluth is what you are looking for. Take a moment to contact one of the attorneys at Barrios & Virguez Law Firm today.
What You Should Do After Being Involved in a Uber Accident
Our Duluth car accident lawyers understand that traveling in a motor vehicle of any kind comes with the risk of being involved in an accident. Rideshare rides are no exception. Car accidents in both private and rideshare cars can end in severe injury and even be life-threatening.
Because of their seriousness, it is best to adhere to a list of things to do following an accident. Things to do following a rideshare accident include:
Contact the local police department to report the incident.
Whether you sustained injuries or not, seek medical attention to rule out or diagnose any injuries.
Gather as much information regarding the accident as possible (pictures, witness statements, witness info, name, and insurance info of other involved parties)
Retain an experienced Uber accident attorney in Duluth
Things NOT to do following a rideshare accident include:
Admit or claim fault for the accident
Forego medical attention at the scene of the accident or
Engage in conversations with the insurance companies without legal counsel
For a free legal consultation with a uber accidents lawyer serving Duluth, call 678-888-2222
Filing Rideshare Accident Claims
Accident claims are a regular occurrence after a car accident. This is your legal right to exercise. It would help if you refrained from being too eager to settle your case.
Always assume the first offer is far below what is rightfully due to you. A lot like most companies you know, rideshare companies have their own best interest as their top priority, not you. Therefore, it is recommended to file a claim against the rideshare company's insurance.
A Duluth personal injury lawyer is available to take on your claim.
Duluth Uber Accident Lawyer Near Me 678-888-2222
Proving Negligent Party After an Uber Rideshare Accident
The negligent party in car accidents is also known as the responsible party. Georgia's law says the at-fault party is who claims should be filed against. If your Uber driver is found to be the negligent party, it can be a confusing process that is not straightforward at all.
There is a complex process for determining liability. It is recommended and beneficial to consult with a Duluth Uber accident lawyer who is experienced in such cases.
Click to contact our Duluth Rideshare Accident Lawyers today
Possible At-Fault Parties
The possibilities for the at-fault party are plentiful. However, determining who is at fault could be difficult. Typically, a lawyer must determine who is at fault in a rideshare accident. Possible liable parties could include:
The company of the rideshare service
Rideshare drivers
Other drivers involved
Vehicle mechanical
Car makers
Typically you are not deemed as the liable party by default, solely because you are considered the at-fault party. Therefore, defendants are not always personally liable to payout any monies for damages in a claim. The main reason for having insurance is to have liability coverage for such instances. Insurance companies tend to move quickly to settle and offer a low settlement.
This is where the benefit of consulting an experienced Uber accident attorney in Duluth will be felt. A fair settlement is more likely with an effective legal team representing you. They will be able to negotiate your settlement to ensure it is reasonable.
The avoidance of court is a crucial goal alongside lengthy negotiations. There is no guarantee that court can be avoided, however.
Complete a Free Case Evaluation form now
Possible Damages to Be Collected
Car accidents can be costly. Filing a claim and being awarded damages is a way to recoup those costs. It is understood that the average person does not know the benefits of filing accident claims.
We could give you a general idea of the damages possible to recover. With no mention of compensation amounts, plenty of information can still be provided to give you an idea of what could be recuperated. Below is a list of damages that can be recovered following a rideshare accident claim:
Doctors' bills, including medical expenses for injuries sustained during the accident
Prescription medicine for sustained injuries
Loss of wages as a result of being unable to work
Damages to personal property
Damages to personal belongings
Pain and suffering from physical and mental injury
Emotional and mental distress
Loss of future wages due to inability to work or to work at total capacity as a result of the accident
Wrongful death if fatalities were sustained as a result of the accident
Consider contacting a Duluth Uber accident lawyer for assistance pinpointing the particular damages you could recover. They have expertise sure to assist in recouping what is due to you regardless of how complex a case they are dealing with.
Getting Advice from a Duluth Uber accident lawyer
We have determined the complexity that is tied to rideshare accident claims. Due to this fact, you should reach out to get the help you need. However, you do not want to risk mishandling your case alone.
So instead, entrust an experienced Duluth Uber accident lawyer at Barrios & Virguez to handle your claim and ensure you are awarded what is due to you. This is important to your case and the success of recovering damages. We are experts in normal car accident claims and rideshare accidents, so one of our lawyers could assist with your claim.
Their goal is to strive to move quickly and negotiate the best settlement for you. To reach out, use the contact form located on this page.
Call or text 678-888-2222 or complete a Free Case Evaluation form